images: Alamy, ESA, Moderna Museet, NASA, Shutterstock, Pixabay, Wikimedia Commons
THE MOXY PROJECT: GREEN ATMOSPHERIC
PLASMA-GENERATED ATOMIC OXYGEN TECHNOLOGY FOR RESTORATION OF WORKS OF ART
Nov 01, 2022 - Nov 01, 2026



10 partners

from 7 EU Member States: Belgium, Denmark, France, Italy, Lithuania, Netherlands and Sweden | Horizon Europe | Type of action: RIA | Topic: CL2-2021-HERITAGE-01-01
From Space to Art Towards Green Transformation in Cultural Heritage
Cultural heritage constitutes an invaluable and irreplaceable resource, which plays an important role in addressing multiple global crises of our time, from climate change to political unrest. The climate crisis and unsustainable living increasingly threaten tangible cultural heritage around the world through the deposition of carbon-based contaminants from pollution, transport, fires, wildfires, and vandalism, among others. A multitude of porous and fragile materials, which constitute numerous works of art, often cannot tolerate mechanical "wet" or "dry" cleaning using currently available methods, which often include chemicals and means with unsustainable health and environmental impacts. CH professionals increasingly encounter surfaces where soiling cannot be removed at all. The paucity of green technologies makes it difficult to conserve cultural heritage in green, and sustainable ways. The urgent need for green approaches has been emphasized for over a decade, enshrined in the ICOM-CC's Melbourne 2014 declaration, but the actual progress has been very slow.
Plaster objects cant be very easily soiled, but their cleaning is complicated by their porous structure, fragility, and sensitivity to moisture. In many instances, plaster objects suffer from soiling with diverse carbon-based materials from air pollution and combustion products, fire, and smoke, as well as handling, and vandalism.
Fire and wildfire are rapidly growing threats to all cultural heritage globally, and there is a well-established link between fires and climate change. Climate change is also a powerful multiplier for armed conflicts, which cause extensive fire damage to cultural heritage. Photo: wildfire, Wikimedia
"

The Moxy project stands alone in the world as it embarks upon the development of new and non-traditional methods of art restoration that may enable cleaning of artworks not previously possible through the use of atomic oxygen"

– with these words NASA scientists Bruce Banks and Sharon Miller, who pioneered atomic oxygen in art conservation, opened the MOXY project kick-off meeting via a virtual bridge between NASA Glenn Center and Ghent University, the coordinator of European MOXY project, which started on November 1, 2022. Video: NASA,
The MOXY mission represents an advanced technological and green innovation, which aims to empower cultural heritage professionals to preserve works of art for the future in a green and sustainable way. MOXY is venturing into new territory with roots in NASA research, bridging the gap between physics, engineering, aerospace, cultural heritage, and sustainability science, in pursuit of a breakthrough technology to conserve otherwise untreatable materials and preserve works of art for the future in a sustainable and green way. MOXY aims to deliver a non-contact cleaning system tailored for CH, based on space material from the Low Earth Orbit space environment: atomic oxygen (AO). Because of AO's extremely short lifetime on the ground, the approach requires new technology, to produce and use AO simultaneously, which will be achieved by innovating a cold plasma process, investigating AO interactions with CH materials, and revealing the full potential in conservation. MOXY will deliver an unprecedented non-contact AO technology for cultural heritage. The AO cleaning process is non-liquid, volatile, non-thermal, and desirable for porous, fragile, and otherwise untreatable materials. AO will open new paths to treat smoke and fire damage, organic particle pollution, and biological contamination, as well as remove unwanted past conservation materials from porous substrates. Oxygen may be culturally accepted by indigenous communities, which generally do not consent to the use of chemicals on sacred and culturally sensitive objects.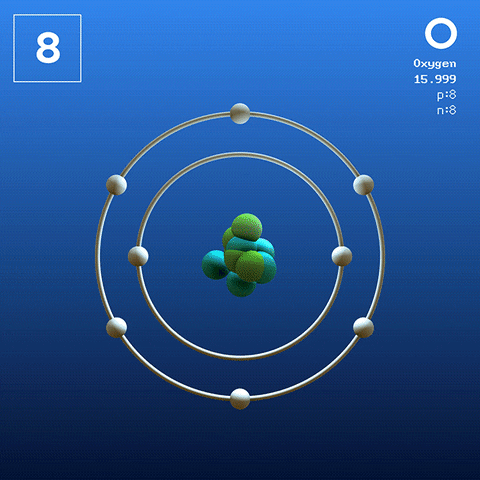 Photo: Wikimedia and Shutterstock
To create a breakthrough, experts from plasma physics, green chemistry, heritage science, and conservation from
Ghent University, University of Amsterdam, University of Antwerp, National Gallery of Denmark, University of Pisa, Eindhoven University of Technology, KPV, Moderna Museet, ICOMOS-Lithuania

, and

WeLoop

have joined forces in the collaborative research, developing alternative non-contact and chemical/solvent-free cleaning systems with the potential for green cleaning methods with reduced carbon footprint, waste, and reliance on chemicals. Atomic oxygen technology and interactions with art materials need to be understood, developed, and the full potential is yet to be realised. Moxy research team must address many questions to which there are no answers yet. But such is the path for innovation that is heading towards something transformative.
Bruce Banks and Sharon Miller during the treatment of Andy Warhol painting "Bathtub" (1961), Andy Warhol Museum, Pittsburgh, PA, USA. Photo: NASA
MOXY INNOVATION PRESENTED AT THE AIC 2023 MEETING
Moxy research and innovation was presented by senior researcher and paintings conservator Nina Olsson at the Research and Technical Art Studies Group RATS at the American Institute for Conservation AIC's 51st Annual Meeting May 16-20, 2023 in Jacksonville, Florida, United States:

A New Horizon for Atomic Oxygen in Sustainable Heritage Conservation: Green Technology for Contactless Cleaning of the Works of Art
THE MOXY PROJECT BEGINS VIDEO
Images, music, and videos: Alamy, ESA, NASA, Pixabay, Wikimedia Commons, original images.